The MinuteHistory Store and other ways you can support:
Buy the MinuteHistory shirt (coming soon)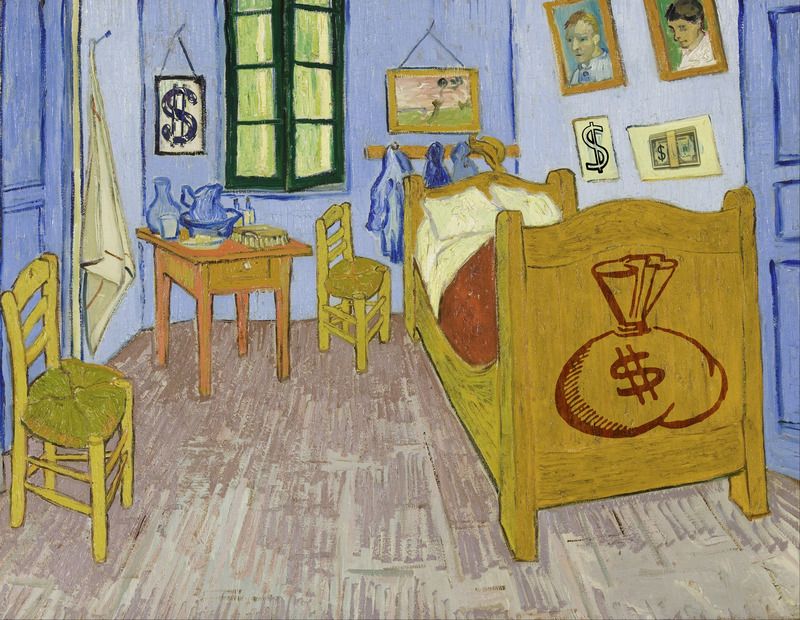 Hotels are expensive. You can offer your place for to us to stay. If we are able to stay with you, we would require space enough for up to 4 people and up to a week. We would require no meals, but we will treat you to several. No matter the location in the world, email us with serious offers that include a timeline of availability.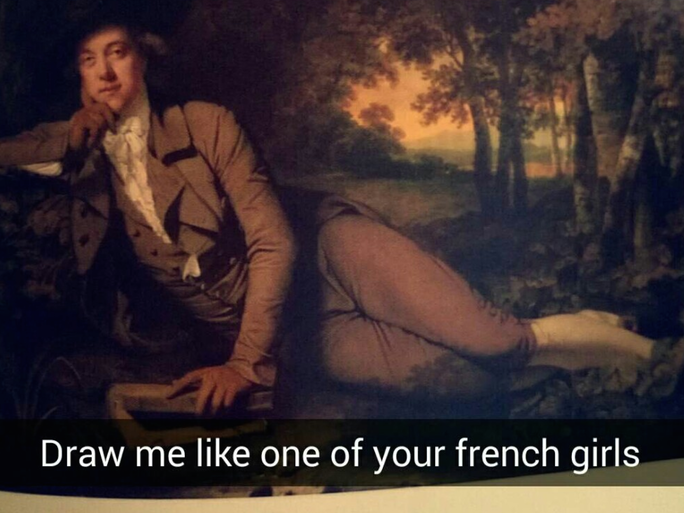 Hire me for appearances, hosting gigs, artwork, or anything cool you can think of. I even perform weddings (6 so far).
Let us know if you are an expert in a particular subject or profession.
art credits:
Protesters on the Berlin Wall in 1989
.
Robert Maass/CORBIS
,
Tragic Prelude
by
John Steuart Curry
,
Abe Lincoln Riding a Grizzly
by
SharpWriter
on Deviantart,
Bedroom in Arles
Vincent Van Gogh
,
Marvellously languid: 'Sir Brooke Boothby'
, 1781, by
Joseph Wright
with snapchat captions by
sardonicheight
,
Sultane (représentant Mme de Pompadour)
by
Charles-André van Loo
,
Helen of Troy and Menelaus
amphora about 540 BCE